There's never been a better time to check out the best inflatable hot tubs on the market. With the current goings-on in the world, families are spending more time than ever at home, and having access to your own personal spa might just be what the proverbial doctor ordered. Sure, you enjoy the occasional Epsom salt bath, but when it comes to destressing, that's not the same as having dozens of pulsating bubble jets to massage those aching limbs.
Enter the inflatable hot tub. 
We've all heard the term "Netflix and chill" by now, but what about "Netflix and heat"? With patio and deck season coming into full swing, a portable spa is the perfect accoutrement to any home projector system–paired with your video-streaming service of choice, of course. 
The best (and most obvious) feature of all inflatable hot tubs is their pure portability; if you have the space, you can set them up virtually anywhere. The best inflatable hot tubs are also easy to pack up with you, adding a touch of class to your next RV trip. Expect to pay anywhere from $500 to $2,500 for the privilege, unless you spring for a dirt-cheap DIY option (see below).
Read on to find the best inflatable hot tub for your needs, lifestyle, and budget. Sorry, but none of these are time machines.
What are the best inflatable hot tubs?
We've looked high and low for the best inflatable hot tubs you can buy today, and a consistent favorite among reviewers and consumers alike is the Coleman SaluSpa. True, the Coleman brand is usually associated with activities that burn a few calories, but as it turns out, the company also makes a killer hot tub. It has 114 bubble jets to soothe what aches, and the cushioned floor is more than comfortable for you and a few friends. The multi-function pump keeps things simple, and we like how the Power Saving Timer lets you heat things up in advance. The PVC construction is darn durable, too.
For a little more space to stretch out (or "chill," if you will), consider the Skroutz Outdoor Portable Massage Hot Tub. It comes in both 4- and 6-person sizes, and is super easy to set up, break down, stow, or store. The Fiber-Tech construction is built to last, and the built-in water softener is easy on your skin. 140 turbo-charged bubble jets will melt the stress away, and the entire package is easy to maintain over time. 
Intex also offers a variety of inflatable hot tubs, and the PureSpa Plus comes in two different sizes. It features contoured headrests and up to 170 bubble jets for maximum massage power; the multi-colored LED lights are a cool bonus, too.
Read on to find the best inflatable hot tubs for your needs, lifestyle, and budget. 
One thing to note: Because things are heating up, so to speak, many of the most popular models are temporarily unavailable at Amazon and Walmart, so if there's one you like, you should check back frequently to see if it's in stock.
The best inflatable hot tubs you can buy today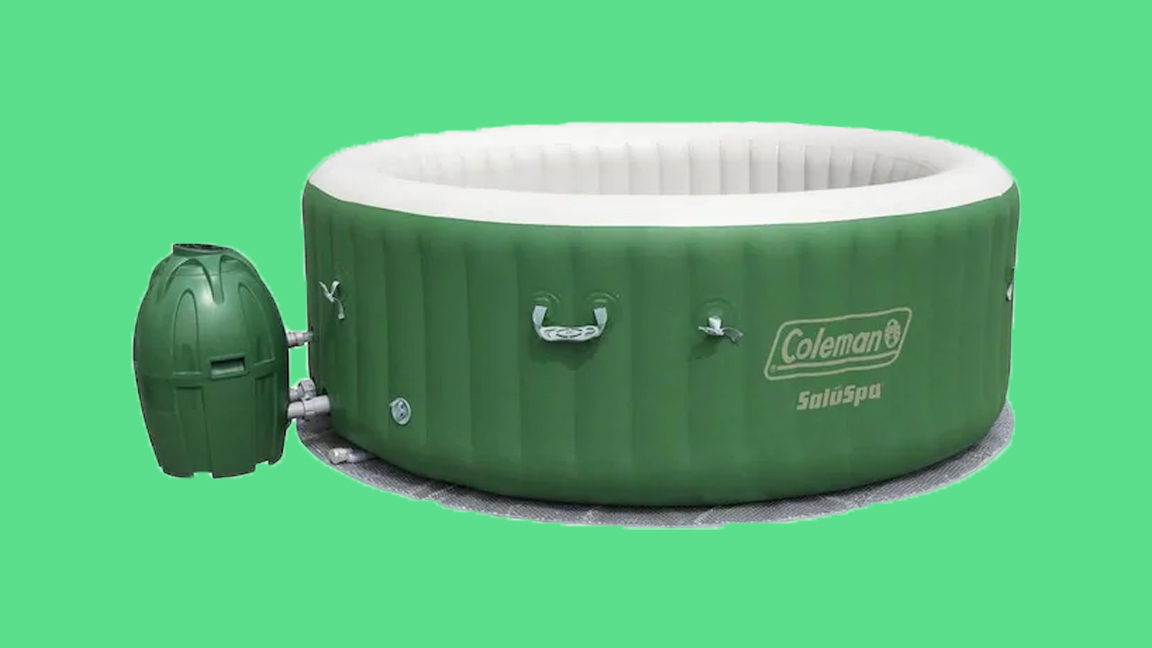 1….


Read more:: Best inflatable hot tubs in 2020