A water pollutant issue in Michigan that's widespread and doesn't split neatly along partisan lines is expected to be played up in some of the state's most competitive races.
In the past several years, thousands of Michiganders learned their drinking water contains high levels of so-called "forever chemicals" linked to high cholesterol, kidney cancer and thyroid disease, among other conditions. Per- and polyfluoroalkyl substances, or PFAS, were used in firefighting foam on military bases, and in manufacturing plants to keep products water-proof or stain-resistant. They have now leaked into the water supply for numerous communities.
Elected officials in the state are now touting recent legislative wins to address PFAS and are promising further action. Meanwhile, challengers on both sides of the aisle are making the case that it's too little, too late. And the issue has already cropped up in a Senate race TV ad.
Along with being a battleground in the presidential contest, Michigan features a Senate race to watch, a couple of House seats being targeted by Democrats, and a pair of House Democrats who represent districts President Donald Trump carried in 2016, including Rep. Elissa Slotkin of the 8th District.
"Everyone knows what PFAS is; everyone wants to know if it's in their communities," Slotkin said in an interview. "There's a lot of interest because people want to know when they give their child a glass of water, it isn't going to give them an early childhood cancer or rare ailment."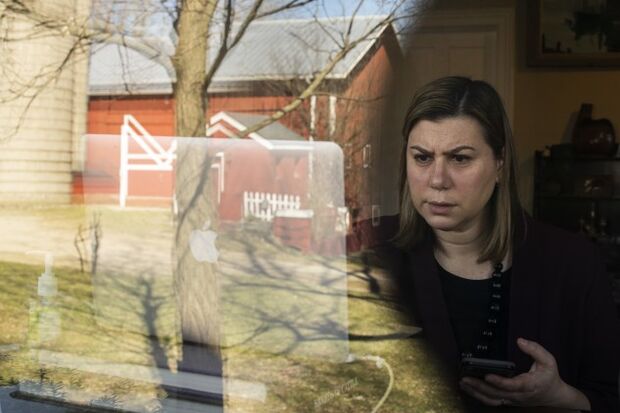 Water in the Great Lakes State
The Michigan Department of Environment, Great Lakes and Energy has identified 93 PFAS sites around the state, touching every congressional district. Among the sites are military air bases, manufacturing plants, landfills, and even schools.
While PFAS is an issue across the country, Michiganders tend to be more concerned about water issues, regardless of their party, said Stu Sandler, a Republican political consultant in the state.
"Water quality is a part of everyday life in Michigan. It's not only the actual use of water, but it's also a part of tourism, it's part of the economy," he said. "Michigan has a close relationship with water."
The issue has attracted both Republicans and Democrats in the state. Reps. Debbie Dingell (D) and Fred Upton (R) co-sponsored a bill (H.R.535) the House passed in January that would prohibit the manufacturing of such chemicals, direct the EPA to label the chemicals as hazardous, and authorize $200 million for treatments to clean up the water. A similar bill (S. 638) has been introduced In the Senate that's cosponsored by Sen. Gary Peters (D-Mich.).
Slotkin said while she sees environmental issues being politicized in Washington, back home, it's an issue…


Read more:: Water Pollutants in Michigan May Sway Swing Voters in Top Races