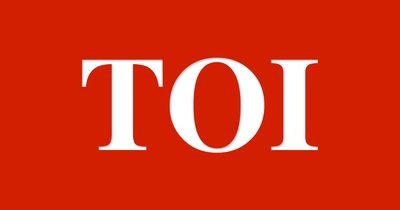 Coimbatore: The city residents are supplied drinking water only once in seven to 10 days, against four to seven days earlier, as the water level in Siruvani reservoir is fast nearing dead storage capacity. According to them, the city corporation has also cut down on the water supply duration.
R Deepa, a resident of Venkatapuram, said, "We have been receiving drinking water only once in 10 days for the past two months. While we store water in multiple containers, at times that won't last still the next supply. In that case, we have no other option, but to purchase water." The situation, she said, would be worse if the city corporation failed to supply borewell water daily.
R Pugazhenthi, president, Ganapathy Maanagar Joint Action Committee, said the civic body has also reduced the water supply duration. "Most often, our tanks would be half empty after the water supply. As the water pressure is low, houses at the tail end of supply chain receive even lesser water."
Unlike the other areas, he said, they were not getting borewell water regularly. "Corporation workers supply us bore water only on request."
Suresh, a resident of Saibaba Colony, said they hadn't received drinking water for the past 15 days. "Water was supplied a few days ago, but only to be stopped within a few minutes as it was contaminated. How could we manage without water supply for such a long time?"
A source with the city corporation said water supply to Boopathy layout in Saibaba Colony was delayed because of works that were being carried out to fix a feeder main pipe leakage. "The work has been completed now and we have started supplying water." As the Siruvani reservoir level is low, the quantity of water drown for supply has come down considerably. The city corporation has been supplying Pillur water to Siruvani water-fed areas.
"The frequency of water supply could be improved once the water level in the reservoir goes up. We are hopeful that its catchment areas would receive good rainfall," the source said.


Read more:: Drinking water shortage in city hits supply frequency | Coimbatore News