Summer is really the only time of year when kids can stay outside from morning to night, burning off the pent-up steam they've been building up since social distancing first went into place. So let your kids' outdoor time really count.
This summer is going to be a hot one, and with social distancing guidelines still in place, we are all going to need a little bit of escape to mix things up. Whether it's running through a sprinkler, jumping in a kiddie pool, or having a water-balloon fight, it's time to get your kid off the computer and into some interactive water play. Turn up the fun with the 24 best toys for water play under the sun. All of these are available right now, for instant gratification.
1. Go Bananas Monkey Swimming Pool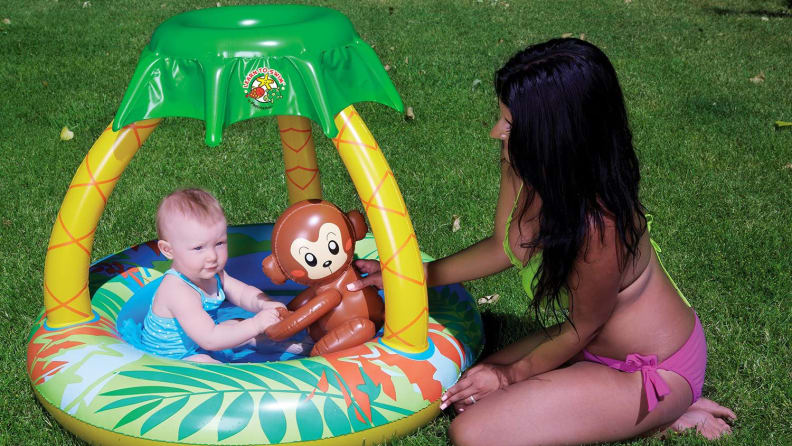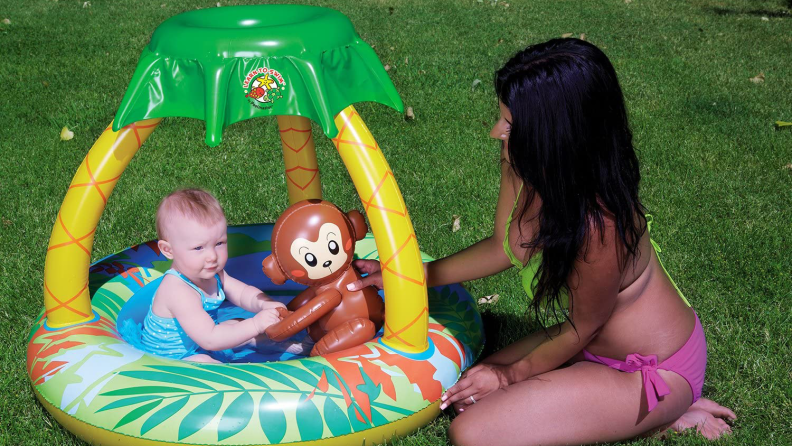 Best for ages: 12 to 36 months
This cute inflatable play pool is designed with the littlest water babies in mind. The mushroom-themed canopy offers a little bit of extra sun protection, allowing your little one to splash all day long. As if the mushroom theme wasn't cute enough, it also features a matching inflatable mushroom buddy to keep your kiddo company.
Get the Go Bananas Monkey Swimming Pool at Amazon for $37.60
2. Tropical Palm Kiddie Pool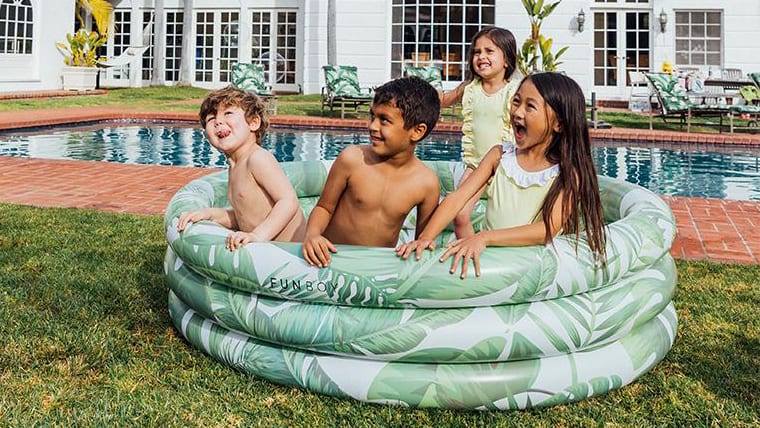 Best for ages: 12 months to adult
As they get older, kids are going to need a bit more space. Not all of us have the room for an expansive swimming pool, but a 66-inch diameter makes this pool the perfect size: small enough to squeeze into your back yard but big enough to fit all your kids in at once. Lots of blow-up pools only have two rungs of inflatable layers. This three-layer pool lets you fill it up just a little bit deeper for bigger kids and doubles as a perfect place for you to recline during hot nights after the kids have gone to bed.
Get the Tropical Palm kiddie pool at FunBoy.com for $59
3. SplashEZ 3-in-1 Sprinkler for Kids, Splash Pad, and Wading Pool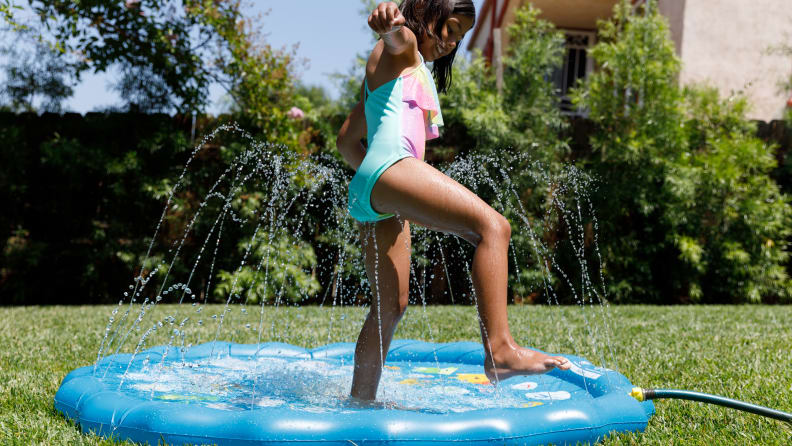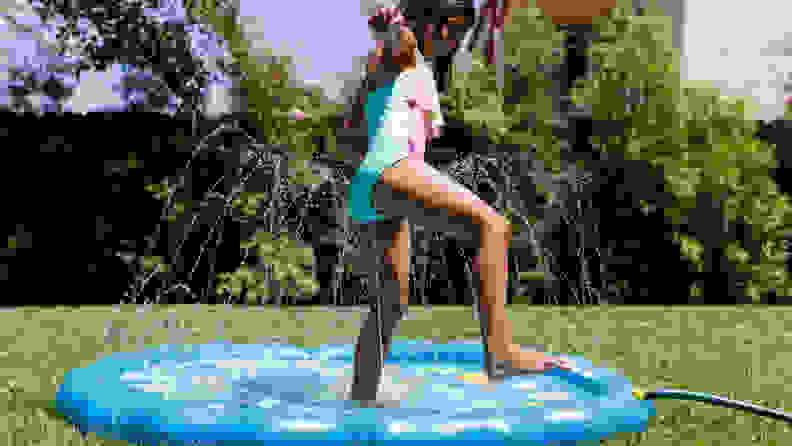 Best for ages: 18 months to 6 years
A sprinkler, a splash pad, and a kiddie pool all in one! If you have a small space and want to make a big impact this summer, a mini splash pad is a must-have. A super-versatile summer option, it'll appeal to little ones who want to splash, and slightly bigger kids who want a sprinkler to run and jump through. We also like that even after the sprinklers are turned off, this toy holds about an inch or two of water, so there's still a place to play without leaving the sprinkler to run all day.
Get the SplashEZ 3-in-1 Sprinkler for Kids at Amazon for $26.99
4. Fun…


Read more:: 24 awesome water toys for kids