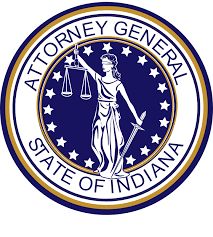 Statewide—Attorney General Curtis Hill announced that nearly 180 pounds of prescription medication were collected at Prescription Drug Take-Backs the office has hosted over the last three weeks.
The attorney general hosted a take-back in Terre Haute on July 17, Lawrenceburg on July 28 and Greenfield on Aug. 3. Dozens of Hoosiers dropped off unwanted or unused medications at these events. About 100 pounds of prescription drugs were dropped off at the Greenfield event, while about 40 pounds were dropped off at both the Terre Haute and Lawrenceburg events.
Attorney General Hill extends his gratitude to the following for their assistance with these take-backs: the Vigo County Sheriff's Office; the Terre Haute Police Department; the Dearborn County Sheriff's Office; the Greenfield Police Department; Western Indiana Recovery Services; Ivy Tech Community College; and Kroger.
Keeping prescription medication in your home for a prolonged period of time can put you and your family at risk. That is why it is very important to safely store prescription drugs and properly dispose of them when they are no longer needed or wanted. You should NOT flush prescription medication down a toilet unless the label or a doctor instructs you to do so, as this could contaminate your local water source.


Read more:: Office of the Attorney General collects 180 pounds of medication at Prescription…