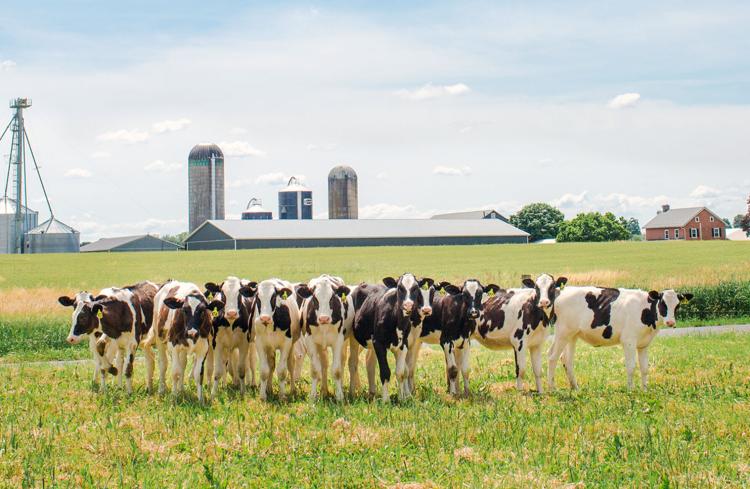 As we near the 2025 Chesapeake Bay pollution reduction goal deadline, it is clear that partnerships are imperative to our success, as no one entity is capable of reaching these goals alone.
One Alliance for the Chesapeake Bay partnership has grown tremendously in recent years, with hopes of paving the way for the future of the agricultural industry in the Bay watershed. The Turkey Hill Clean Water Partnership, comprising Turkey Hill Dairy, the Alliance, and Maryland & Virginia Milk Producers Cooperative Association has experienced rapid success in supporting farmers supplying Turkey Hill Dairy with conservation action.
The partnership began in 2018 at the Alliance for the Chesapeake Bay's Businesses for the Bay Forum, which urged companies to consider how they could change their operations to improve water quality. Conversations between the Alliance and the dairy led to the Turkey Hill Clean Water Partnership.
This collaboration, the first of its kind in the region — and perhaps the country — has Turkey Hill fully committed to building conservation into its supply chain. The business is the largest dairy distributor in Lancaster County, PA. Because the dairy has one of the largest ecological footprints in the county, it and the Alliance conceptualized a partnership that focused on Turkey Hill farmers taking meaningful steps to improve local water quality. The MDVA cooperative plays an important role in the partnership, as they are Turkey Hill's sole dairy provider.
Through the partnership, the dairy is requiring all of its milk suppliers to obtain and implement a conservation plan, a tool designed to help better manage the resources on farms. This commitment, which has been officially written into Turkey Hill's contract with the MDVA cooperative, is more than just a requirement, it's an incentive. Turkey Hill has opted for a "carrot and stick" approach, with the Alliance and the MDVA cooperative supporting their farmers in achieving this new standard.
To…


Read more:: Clean Water Partnerships accelerate conservation efforts | Steward's Corner