Two years ago, amid one of Chennai's worst water crises, a Union ministry of water resources warning that the city would become water starved triggered panic among residents.
This year, a little more than a month into the northeast monsoon, almost all gloom has been dispelled. The groundwater table has been recharged and even areas not covered by Metrowater's piped supply have achieved self-sufficient status.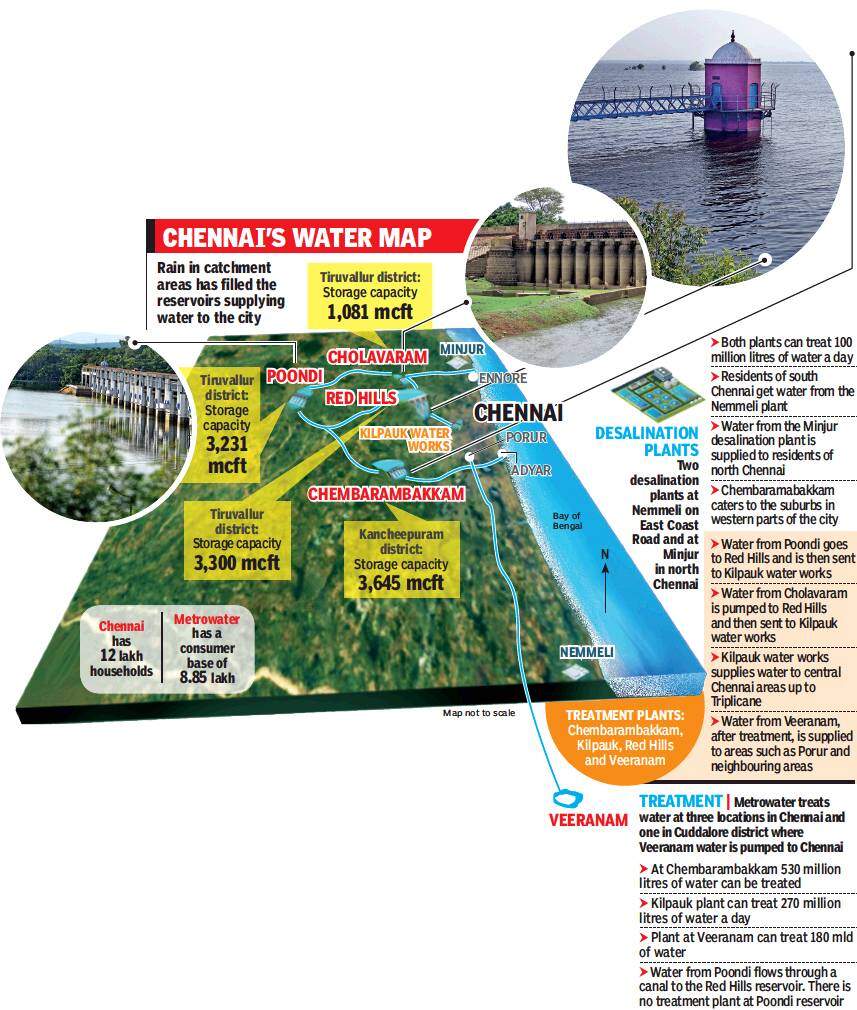 J Sarvanan, a hydrogeologist, said the water table across sandy strata in areas such as Adyar had increased considerably, while it increased moderately in the hard rock region stretching from Alandur to Tambaram. In North Chennai, where the soil is mixture of sandy strata and clay, water is easily available in places such as Madhavaram, Manali and Tiruvottiyur. "One need not dig deep here," he said.
In the western parts of the city, particularly in places such as Anna Nagar, the water recharge in the clayey soil would be relatively less when compared to areas with sandy strata, he said. Weathered rocky areas too would have good groundwater, with water available at depths of 40ft-50ft, he said.
In November, Saravanan said, he generally got at least a few calls from residents across the city seeking solutions to improve the groundwater table. This year, he said, the overall situation was good and there have been no calls from residents.
A senior state public works department (PWD) official said they had taken several steps to reduce water runoff from Poondi reservoir, one of the four supplying to Chennai city, including building six check dams along the stretch where the excess water from the reservoir used to flow. Before the check dams came up, excess from the Poondi reservoir would be released into the Kosasthalayar river before it reached the Bay of Bengal.
The check dams have also helped recharging well fields in the surrounding areas and residents have been able to get groundwater easily without going deep, he said. "Construction of check dams has helped in storing a total of one million cubic feet (mcft) of water, which otherwise ran off," the official added.


Read more:: Drought-prone Chennai now water-sufficient? | Chennai News