This is part 2 of our 4-part series, "Fractured," an investigation of fracking chemicals in the air, water, and people of western Pennsylvania.
---
WASHINGTON COUNTY, Pa.—In the spring of 2019, after years worrying about exposures from a fracking well about a half mile from her grandkids' school, Jane Worthington decided to move them to another school district.
Her granddaughter Lexy* had been sick on and off for years with mysterious symptoms, and Jane believed air pollution from the fracking well was to blame. She was embroiled in a legal battle aimed at stopping another well from being drilled near the school. She felt speaking out had turned the community against them.
"It seemed like practically everyone in the district had leased their mineral rights," Jane told Environmental Health News (EHN). "We couldn't get anywhere with the school board, and it seemed like they all had a reason to want us to just shut up and go away."
The social strain combined with her granddaughter's illness was enough to make her want to leave.
Money was tight for Jane, who is a single caregiver, but she found a deal on a foreclosure in another school district.
The house, white with sage green shutters, sat on a quiet residential street. It was a bit of a fixer-upper, but she didn't mind the work—she just wanted a safe, comfortable home for her grandchildren, Lexy and Damien, who she'd raised since they were babies. At the time, Lexy was 15-years old and Damien was 13.
The kids fell in love with the house. There were still fracking wells nearby—they're virtually impossible to avoid in Washington County—but there were none within a mile of the school, and they didn't see any new wells being drilled close to the house.
Soon after moving in, though, they learned that their new home was within a mile and a half of a well pad with six wells already in production (meaning no longer being "fracked" or drilled, but producing natural gas and oil), and less than a half mile away from a large metal casting facility. An EHN analysis of the air and water at their new home, along with urine samples from the family, suggest they're being exposed to higher-than-average levels of many of the chemicals they were concerned about at their old house.
"We don't seem to be able to get away from this," Jane said.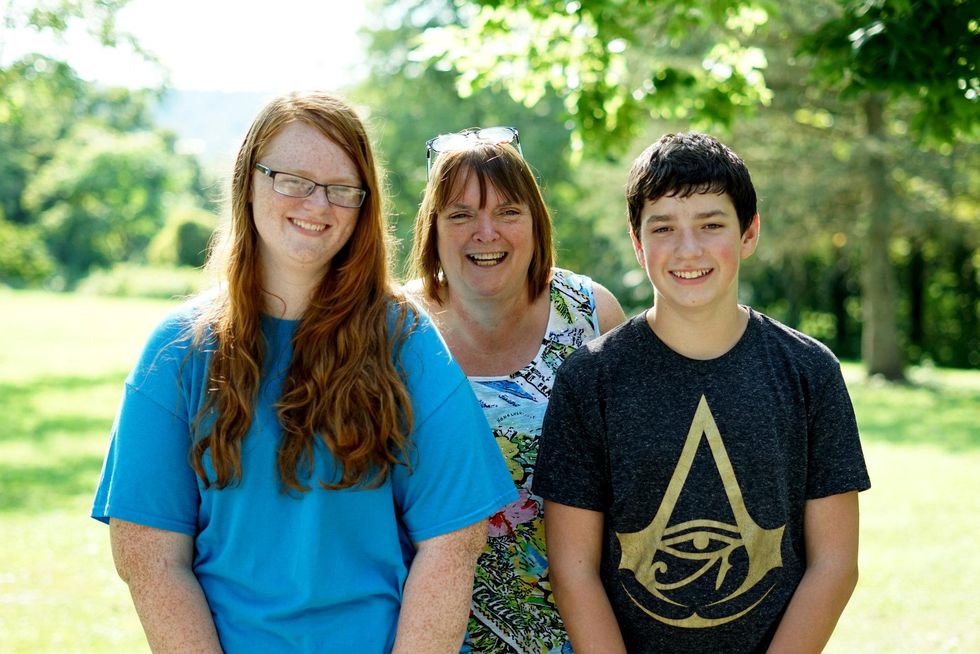 Lexy, Jane Worthington and Damien. (Credit: Connor Mulvaney for Environmental Health News)
In 2019, EHN collected urine samples, along with air and water samples, from five families in southwestern Pennsylvania and had them analyzed for chemicals associated with fracking.
Jane and her grandchildren were one of the five families we studied. We collected a total of nine urine samples from the family over a 5-week period and found 18 chemicals known to be commonly emitted from fracking sites in one or more samples,…


Read more:: Fractured: The stress of being surrounded