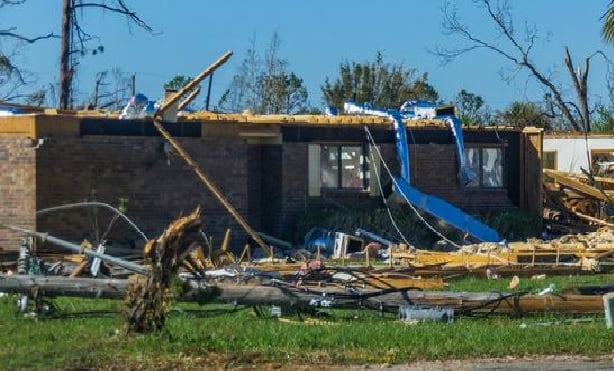 Settling water loss claims isn't cut and dry. Water isn't an automatically covered loss, such as damage that originates from flooding vs. a pipe leak. What's more, policyholders and their contractors may feel the extent of the damage, particularly for HVAC systems, warrants major repairs or replacements, even when it doesn't. This could result in a leak of a different sort. Companies can reduce the risk of claims leakage from water-damaged HVAC system claims by understanding how equipment can be impacted.
HVAC components that could be compromised
In 2020, 83% of the water-damaged HVAC equipment our company evaluated could be repaired. Among the factors that play into that determination is which components are most at risk.
Residential policyholders are more likely to have split systems that have components indoors and outdoors, and commercial policyholders have a higher number of package units that are entirely outside. While external HVAC system components always have a higher risk for water damage, particularly during severe weather such as the upcoming hurricane season, equipment located on the ground is even more susceptible.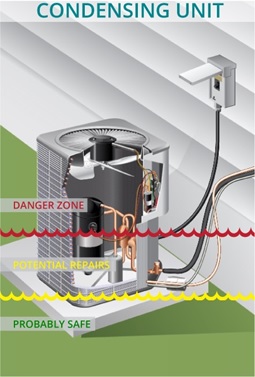 Water in the lower parts of the condensing unit typically isn't cause for concern. It becomes an issue when it goes higher on the equipment and reaches the compressor terminals. Areas prone to flooding may require policyholders to raise their equipment one or two feet above base flood elevation using a platform of concrete or masonry block to prevent this from occurring.
Once water reaches the system's electrical components, repairs are more challenging, particularly if saltwater has made contact. Even in this scenario, full replacements are unlikely. Last year, the average repair cost for a water-damaged split system was $3,541, while the average repair cost for a package unit was $2,203.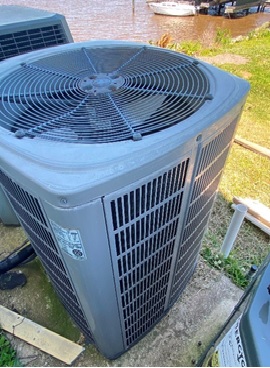 If the condensing unit is moved off its pad, the biggest risk is that the copper lineset will break or kink. This increases the chances for contaminants to enter the refrigerant loop, which could cause major damage. If a replacement was warranted, the average cost for a split system last year was $9,295.
Outdoor components aren't the only HVAC equipment susceptible to water damage. Indoor furnaces or air handlers in split systems can be compromised, particularly if water causes a short in the electric circuits and damages wiring, motors and the electronics.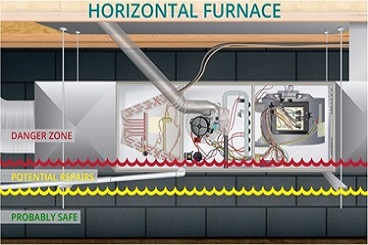 The amount of damage indoor equipment sustains depends on type and location. A horizontal furnace in a…


Read more:: When water & HVAC systems mix, it's not always a total loss