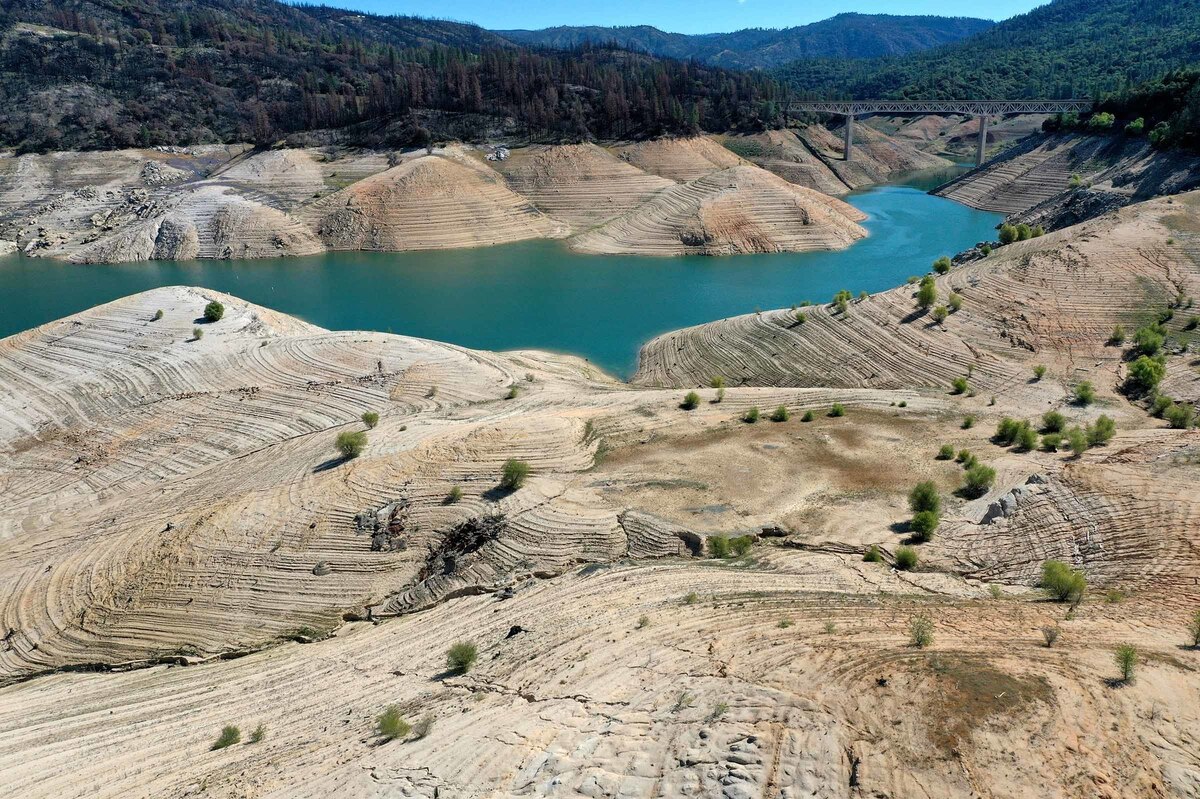 Justin Sullivan/Getty Images
By almost every measure, the drought in the Western U.S. is already one for the record books.
Almost half the country's population is facing dry conditions. Soils are parched. Mountain snowpacks produce less water. Wildfire risk is already extreme. The nation's largest reservoir, Lake Mead, is headed to its lowest level since it was first filled in the 1930s.
The past year has been the driest or second driest in most Southwestern states since record keeping began in 1895. Farms and cities have begun imposing water restrictions, but Western states are facing a threat that goes deeper than a single bad year. The hotter climate is shrinking water supplies, no matter what the weather brings.
Warming temperatures make it less likely for a raindrop or snowflake to reach a reservoir due to increased evaporation. As a result, the people who manage the West's complex water systems are realizing that with climate change, they can no longer rely on the past to predict the future.
That's creating a fundamental threat to the way Western water systems operate, because they were built around the idea that the climate would remain constant. Historical climate data like river flows and rainfall totals told engineers how big to build reservoirs and canals. The data also told them how much water was available to divide up among cities and farms.
Climate change is putting that system under increasing stress, shrinking water supplies for tens of millions of people and for the farmland that produces most of the country's fruits and vegetables. Water cutbacks are reverberating through California's $50 billion agricultural industry, which employs tens of thousands of people in many small towns.
Southwestern states recently negotiated a temporary agreement to use less water as reservoirs keep falling. But tough conversations remain about how the West and its complex system of water rights will adapt to a future it wasn't designed for.
"We can really no longer look at the past and say: the amount of water we've had in the last 100 years is what we can expect in the future," says Eric Kuhn, an author who…


Read more:: Climate Change Shrinks The West's Water : NPR