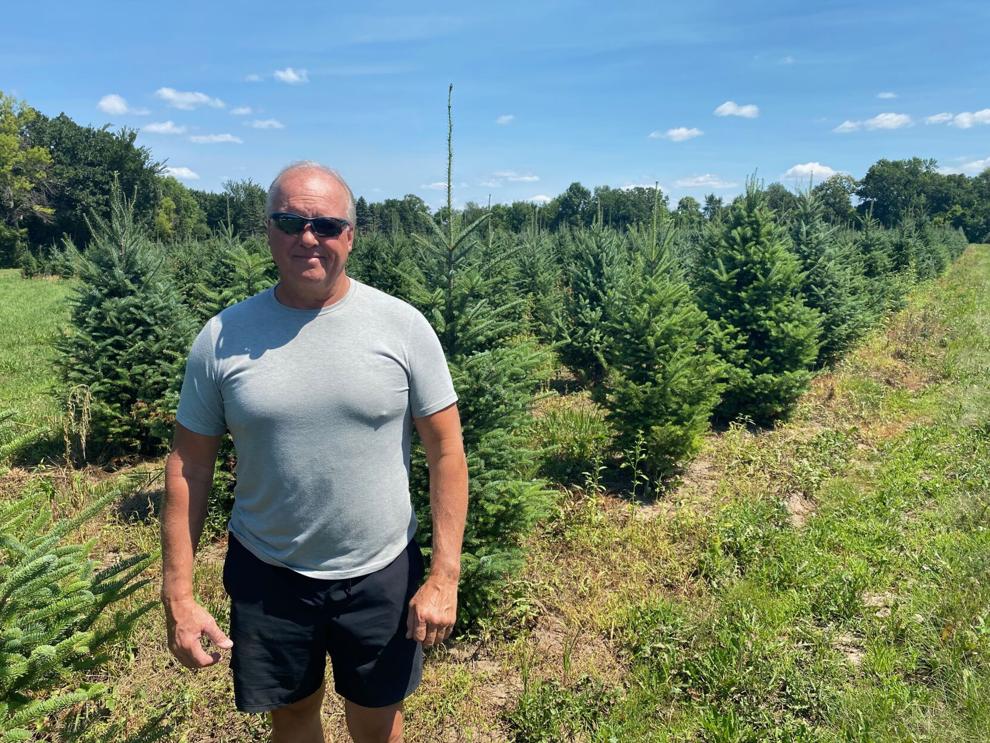 MANKATO — In a typical year, Scott Wilson – co-owner of Brewery Hill Christmas Tree Farm near Le Sueur – will lose about 8% of his 3,000 newly planted conifer trees in their first year, caused by transplant shock and other factors.
But this summer, thanks to drought conditions and excessive heat, only about 50%, or 1,500 plantings, have survived. If those conditions continue through August, the losses could be as high as 70%. Wilson said while dry conditions can be problematic, it's the excessive heat that puts the most stress on his trees.
"Christmas trees are adapted to drought conditions; they, and most coniferous trees, live in poor soils and are a little bit drought tolerant," Wilson said. "The problem is when you're raising them as commercial and plant them one year and depend on that crop to be harvested eight years from now, it's different than in the woods where those trees have all different shapes and sizes from 200 years old to just grown."
Growing Christmas trees to sell, which can range from pines and spruces to fir trees, typically takes anywhere from seven to 12 years, depending on the species. While established tree farms usually have a rotation of trees at various ages to meet demand each year, Jan Donelson, executive director of the Minnesota Christmas Tree Association, said people who are new to the industry are faced with an especially difficult dilemma this summer.
"For growers that are new to this industry, that makes it even harder," said Donelson, who has a tree farm near St. Cloud and has been in the tree business for over 40 years.
"This industry is very unique in that you're planting 10-12 years out," she said. "You go…


Read more:: Drought and excessive heat could affect Christmas tree supply a decade later | N…