Jack Cool is looking to hitch a lift out of town.
The 71-year-old former stockman has lived in Laramba, a remote Indigenous community in the Northern Territory, for most of his life.
Since his partner, Jennifer, 57, and his youngest daughter, Petrina, 35, started kidney dialysis at the end of last year, he has been trying to make the two-and-a-half hour trip south into Alice Springs whenever he can.
Cool, who also takes medication for kidney issues, says he doesn't know why this has happened to his family but he thinks it has something to do with the water.
"When we drink the water it makes us sick," he says.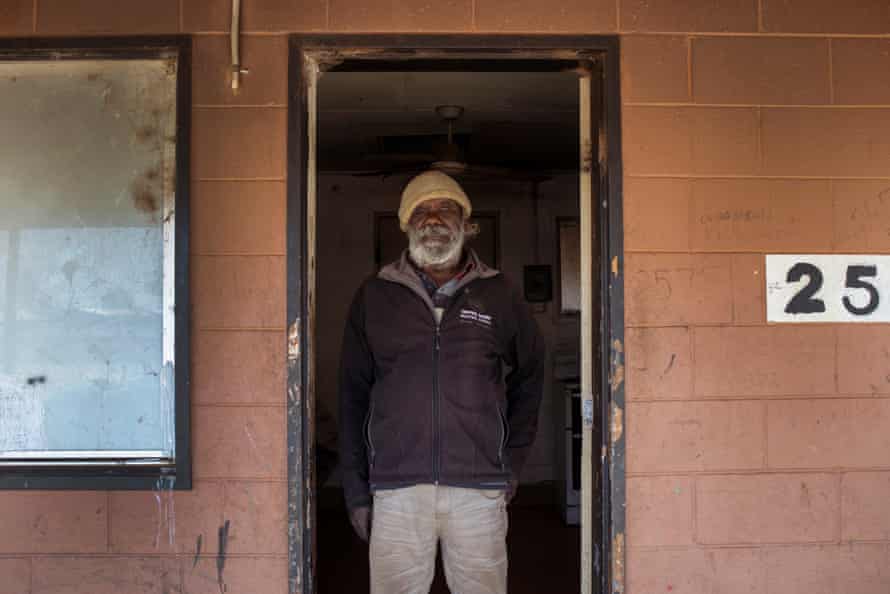 Problems with Laramba's water supply have been known since at least 2008 but the scale of the issue was not revealed until 2018, when testing by the government-owned utility company Power and Water Corporation (PWC) found drinking water in the community of 350 people was contaminated with concentrations of uranium at 0.046mg/L.
That is nearly three times the limit of 0.017mg/L recommended in the Australian drinking water guidelines published by the National Health and Medical Research Council.
Follow-up testing in 2020 found the problem was getting worse as uranium concentrations – which occur naturally in the area – had risen to 0.052mg/L, and the water also contained contaminants such as nitrate and silica.
A stream of conflicting advice
Prof Paul Lawton, a kidney specialist with the Menzies School of Health Research who has been working in the Territory since 1999, says there is no good evidence to say for sure whether the water at Laramba is safe to drink.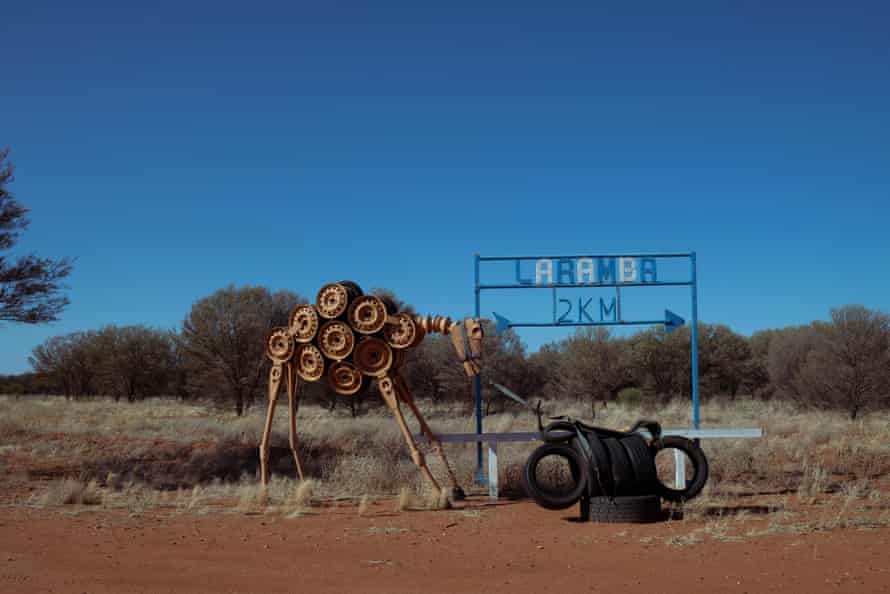 Lawton says the Australian drinking water guidelines are based on "pretty tenuous evidence" from rat studies, but the lack of evidence cuts both ways.
"There is a plausible theory, shared by many in the medical community that heavy metals coming from bore water may cause problems with, in particular, the kidneys," he says. "But this is not likely to be a short term risk but a longer term risk."
Assoc Prof Tilman Ruff from the Nossal Institute for Global Health at the University of Melbourne says uranium contamination also delivers "relatively low but relatively frequent doses" of radiation.
"The overall consequences from a radioactive point of view is that this will widely dispose in the body and organs, and will contribute to a long-term risk of cancer," Ruff says.
Because children are particularly vulnerable, with girls 40 times more likely than boys to be affected over their lifetime, Ruff says there is "no good amount of radiation".
Though there are still many unknowns, authorities elsewhere have addressed similar situations by acting with caution. In Eton, Queensland, a bore supplying the community was turned off when concerning concentrations of uranium were found in the water…


Read more:: Uranium in the water: remote NT community wants answers about safety | Northern …